Founder and CEO of Tele-Dynamics, Robert is a 35 year veteran to the communications industry, and New Jersey resident, Robert has received a Bachelors of Science in Economics Degree from New Paltz University. Robert is also a licensed pilot and has a great interest in developing technologies.
Matt Gavin is the Director of Operations at Tele-Dynamics. He is responsible for all aspects of the business, including technical direction, solutions architecture and the successful deployment of projects. His contributions to the organization and its customers are paramount to the continued success of TDNYC.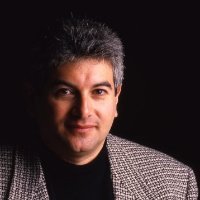 Michael's experience in the entertainment industry as well as the video industry brings a vast array of technology experience in all major fields of IT. Michael's background has greatly improved Tele-Dynamics productivity, quality of service, and priority of service. Making him an extremely valuable member of the team.
Aggressive hunter responsible for providing technical solutions to Fortune 1000 businesses throughout the New York and New Jersey markets. A dynamic, high energy sales professional with an enthusiasm for creating customer relationships with demonstrated success in acquiring new business and maintaining existing TD customer base.