Warning: include_once(analyticstracking.php): failed to open stream: No such file or directory in /var/www/html/wp-content/themes/tdnyc/template-showcase.php on line 6

Warning: include_once(): Failed opening 'analyticstracking.php' for inclusion (include_path='.:/usr/share/php') in /var/www/html/wp-content/themes/tdnyc/template-showcase.php on line 6

Your business shouldn't be tied to a desk.
Discover how the UCedge® app is redefining the work day...on your terms!

Toshiba IP Phone Systems
Your voice communications system is one of your biggest assets, with the power to attract customers, enhance the image projected to your customers, save money, increase productivity, and improve customer satisfaction. This is why so many leading companies choose Toshiba. Toshiba's IP communication solutions are designed to drive business process integration and unified communications to create value, efficiency, and maximize your return on investment.
phonelink_ring
Mobility Solutions
Strata CIX integrates voice, video, and data applications over your IP network, making it possible to extend full telephone functionality to local and remote users. Strata CIX systems support many types of endpoints and devices, including a complete line of Toshiba IP telephones, SoftIPT® soft phones on notebook computers and smartphones.
dialer_sip
SIP Service
Whether your location has 10 users or 1,000, there's a model in the Strata® CIX family that's right for the need. These platforms can be easily networked together to add capacity or link multiple locations into a cohesive, company-wide phone system. Because SIP trunks are virtual rather than physical, scaling and maintenance are much easier.
contact_phone
Strata Call Manager
Call Control From Your PC: Combine the capabilities of your computer and Toshiba telephone into one powerful communication tool that gives you the ability to dial, answer or transfer calls, and more, using your mouse without ever picking up the telephone.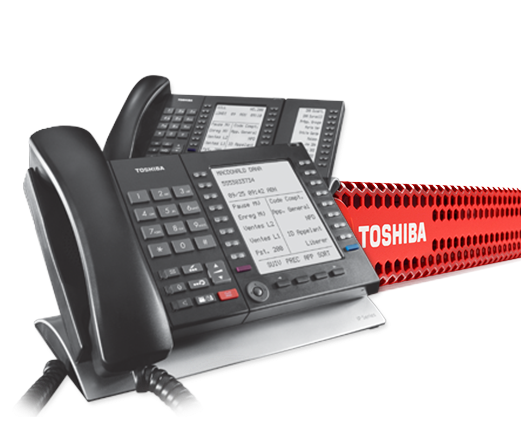 Toshiba Products and Solutions
As a leader in telecommunications technology, Toshiba Telecommunication Systems Division is committed to designing and manufacturing America's highest quality business communication systems.
Toshiba telecommunication systems are renowned for superior quality, reliability and a migration strategy that allows you to keep much of your original equipment even as your business grows.
The Power of Toshiba
We are at the forefront–delivering flexibility and investment protection with a proven range of cloud unified communication services, hybrid cloud and on-premise business telephony solutions.
Based on a common software stream, you use the same phones and endpoints, the same feature-rich functionality and the same administration software regardless if your Toshiba system is on-site or in the cloud.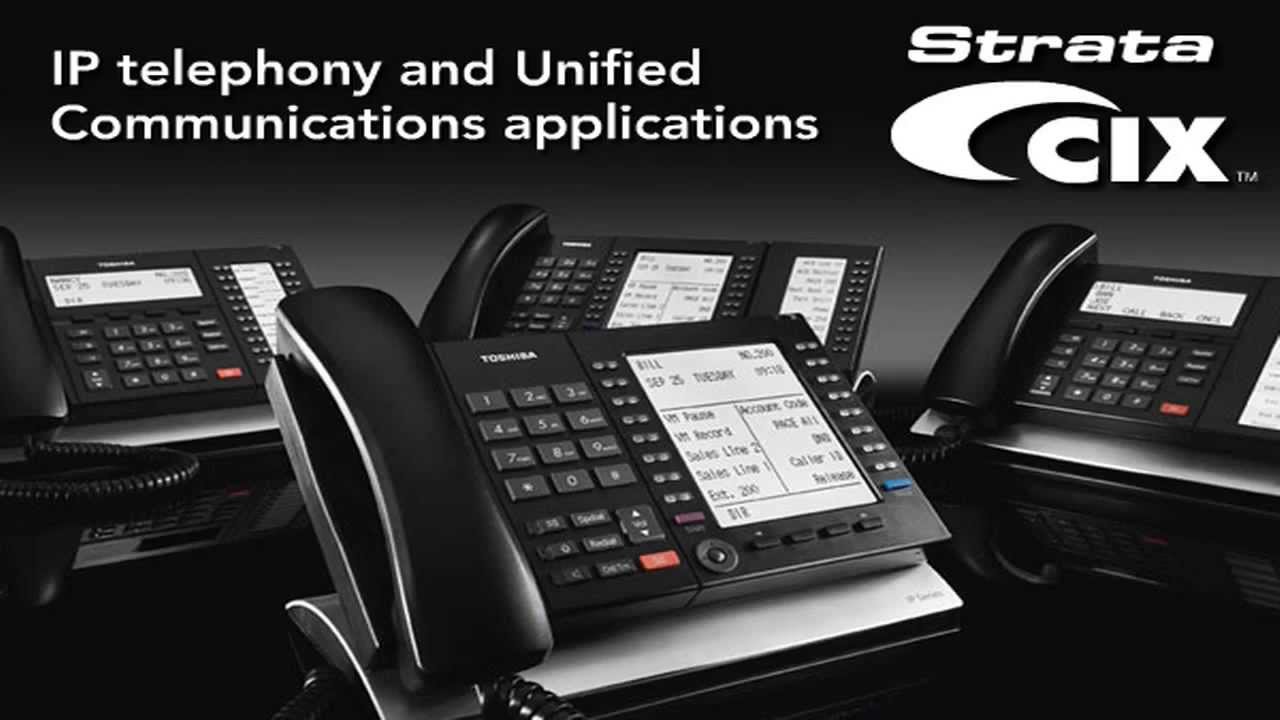 Give Your Business the Edge
One of your most important business assets is your voice communication system. The right system gives you the power to attract customers, increase productivity, save money, enhance your image and improve customer satisfaction.
Whether your business is just getting started or expanding with new locations, communication is key to keeping your customers, employees, and vendors connected.
IPedge Net technology lets you network multiple systems together to dramatically expand capacity and improve integration between decentralized locations.
Speak to an Expert
A solution specialist will contact you for an interactive demo of the key features and benefits of technology solutions from TDNYC.